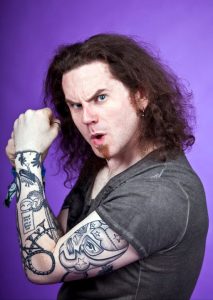 Bright Club Dundee is back with another night of fun, laughter and swashbuckling performers from local Universities telling you their finest jokes!
We have a new compere for you with the BAFTA award-winning Billy Kirkwood who has delighted audiences across the World.
Join us at Braes basement for over two hours of laughs!
The line-up also features,
Sharon Campbell – The Animated Animator
Megan O'Neill – In the Back of the Van
John Allan – A Fun Guy to be With
Eddie McKean – Widening Access
Nina Shaharuddin – Not lost, just brown!
Michael Corr – The Fluorine Funster