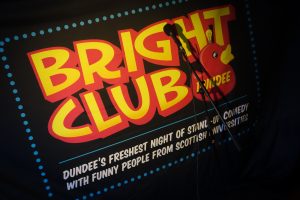 Calling all budding comedians!
If you work or study at the University of Dundee, and you want to try your hand at a new way of public engagement, then come along to this comedy training, and develop your skills in stand-up comedy and public speaking.
The training can really boost confidence in public speaking or just hone and enhance skills you may already have in public engagement. The training will develop your communication skills about the work you do at the University, whether it is about student life, or your research. We'll help you find the humour in your research!
The training will take place on Monday 1st October 2018, 5-9pm, on the city campus of the University of Dundee.
To find out more, or to book your free place on this workshop, then email us.